QUAIL RIDGE NEWSLETTERS 2008 - 2011
QUAIL RIDGE MONITOR Vol. 20: November 2010 - 2011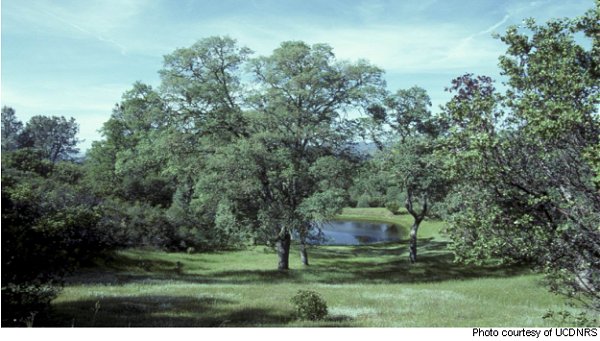 Dear QRWC Members, Supporters, and Friends,

Our organization is small, but over the years has greatly outperformed expectations with results inversely proportional to its size. First, after many years of waiting for a final protected resting place for the Quail Ridge House property near the entrance to the western easement road of Quail Ridge Reserve, I recently signed the final escrow papers, passing the 37-acre parcel over to UCDís Natural Reserve System (NRS) for use in environmental education and biological research. Funds awarded by the Coastal Conservancy were used to make this purchase. Meanwhile, the 120 acres held for several years by David Welborn, our long-time supporter and conservation buyer, will also have his parcel passed over to UCD-NRS, in this case with funds from the Wildlife Conservation Board. This has been a long wait and seeing the final transaction is a great triumph for the long-term protection of QRR lands. You as members of QRWC and as major or minor donors have helped immeasurably to make this happen by keeping our organization functioning over the past two decades.

Second, after 25 years of waiting for the right opportunity, I managed to be a catalyst for the purchase of the 34-acre parcel (with house and barn) that connects QRR properties to Highway 128, as well as a critical 21-acre parcel at the northeast corner of the Reserve. The University was not able to respond financially when these two parcels went on the open market. I contacted Mr. Welborn to see if he might be able to help us out yet again. Fully aware of the significance of these properties for the future of the Reserve he agreed to purchase both properties to be held until permanent conservation funds are found, and soon entered into some dramatic auctioning thrills via telephone as the smaller parcel was part of the settlement of an estate bankruptcy. In addition, we now have a UCD-NRS steward living full time in the house on the 34-acre parcel.

Thatís the good news. However, because of these transactions, our QRWC treasury is once again at low ebb, and we must raise funds to continue working to fill in the last crucial parcels (about six) to complete the vision for QRR as a protected peninsula. Our current goal is $100,000 to begin to accomplish this. We know that these are difficult economic times, but membership renewals and special gifts can help us move toward this goal.
| | |
| --- | --- |
| David Welborn signing papers with Lu Dunbar (Napa real estate agent) for the two latest parcels added to QR Reserve (April 2010) | As in the past, our present successful strategy in acquiring over $1.5 million in QRR lands has been to leverage transactions with major donors (such as Mr. Welborn) or partners (such as the Land Trust of Napa County) with smaller amounts from our own treasury. We have kept going for nearly 22 years with this modus operandi and an almost entirely volunteer land trust staff (I have taken only 9 months salary in all of these years). |

What do you get for your dollar? As we consistently emphasize in our communications and publicity, we have a wonderful, nearby area protected for research and education. This is great in and of itself, but for our members and supporters there are additional benefits, all of which are on our website:

--Monthly educational walks for your family and guests
--Personal events on the Reserve for you to schedule with a group, club,
school, etc. of special interest to you
--Online-accessible web cameras to view the Reserve and its wildlife
--Member-hosted home dessert parties for fun and for networking for QRWC
and the Reserve
--Access to QRWCís Gift Boutique for unusual items relating to the Reserve,
and nature in general (go to www.quailridge.org/boutique.htm for the full
listing)

Please note that we are now offering virtual field trips for schools with limited funding for outings. Using six YouTube videos and three live webcams on the UCD-NRS website, I can come into the classroom (following some teacher prep by phone) and can make QR Reserve come alive. Students can then follow up with an actual QRR walk with their parents. The school gets a great deal for only a small donation to QRWC. Please consider networking with your local schools (K-12 in particular) about this opportunity, even if you donít have school-aged children.

Finally, please find enclosed two scrip cards, one for Savemart (plus its affiliates listed on the card) and one for Nugget Markets, which can also be used at their Food4Less stores. These stores donate 1-4% of a shopperís purchases to a designated charitable organization, and QRWC is among those accepted to their list. We have been testing and using these cards since last April and have been pleased with the modest but steady income that they bring in. If each QRWC member would use one or both of these cards regularly, it would help greatly in supporting our land trust and, indeed has the potential to bring in the equivalent of 1000 memberships! Note that participation in this scrip program costs the card-user nothing, and everyone needs to eat. The Savemart card is pre-registered and needs only to be slid through the credit card machine at check-out. The Nugget card needs to be activated online first, following the instructions given on the card, and then it is used in the same way as the Savemart card. We would greatly appreciate your passing on an unused card if you do not shop at one of these stores.

Please consider celebrating the upcoming Holiday Season with a leisurely and informative walk on QR Reserve with friends or family on our final 2010 outing on Saturday, 11 December. I look forward to seeing you soon.

Frank W Maurer, Jr.
Executive Director, QRWC
530-219-4477; frankmaurer41@gmail.com Website: www.quailridge.org



Home

About QRWC

Activities

Fundraising


QRWC News

You Can Help!

Gift Boutique


Teacher Workshop

Businesses

QRWC Video/DVD

e-mail: frankmaurer41@gmail.com
with subject line Attention Frank QRWC